COURSE DESCRIPTION
This 6-hour online training session will explore current best work practices and recommended worker protection when conducting renovations and maintenance in healthcare facilities. The course is geared towards general and specialty contractors, facility staff and directors, infection preventionists, and risk managers. The following curriculum is based on the 2015 Association for Professionals in Infection Control and Epidemiology (APIC) manual, Infection Prevention Manual for Construction & Renovation:
TOPICS INCLUDE
The Changing Landscape of Health Systems and its Impact on the Healthcare Industry
Pre-Construction Risk Assessment Procedures
Life Safety Measures
Worker Protection Surrounding the Coronavirus and Microorganisms including PPE, Respiratory Protection and Proper Hygiene Practices
Introduction to Infection Control
Approach to Infection Control Risk Assessments (ICRA)
Establishing Proper Containment
Decontamination and Dust Control Procedures
Risk Management/Liability Prevention Considerations
THIS COURSE HAS BEEN AWARDED THE FOLLOWING CONTINUING EDUCATION CREDITS
Institute of Inspection, Cleaning, and Restoration Certification (IICRC)

American Council for Accredited Certification (ACAC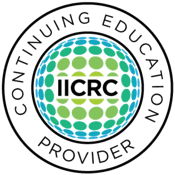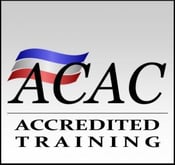 FOCUSED ON INFECTION CONTROL RISK ASSESSMENT PROCEDURES, THE ONLINE TRAINING WILL INCLUDE LIVE INSTRUCTOR BASED LEARNING, VIDEO PRESENTATIONS AND DEMONSTRATIONS. STUDENTS WILL GAIN A CLEAR UNDERSTANDING OF CURRENT INDUSTRY STANDARDS, CODES AND GUIDELINES; AS WELL AS, A UNIQUE PERSPECTIVE ON EMERGING INDUSTRY TRENDS. A CERTIFICATE WILL BE PROVIDED TO EACH STUDENT UPON SUCCESSFUL COMPLETION OF THE COURSE AND EXAMINATION.
$279
June 6, 2023 - 10:00 AM - 5:00 PM (EDT)
ONLINE
$279
June 29, 2023 - 10:00 AM - 5:00 PM (EDT)
ONLINE
$279
July 19, 2023 - 10:00 AM - 5:00 PM (EDT)
ONLINE
$279
August 10, 2023 - 10:00 AM - 5:00 PM (EDT)
ONLINE