CleanHealth Environmental provides comprehensive infection prevention, industrial hygiene, OSHA training services and consultation services, offering clients valuable risk management and compliance solutions
INFECTION PREVENTION
CleanHealth provides an array of infection prevention training services, focused on healthcare personnel responsible for infection prevention, cleaning and disinfection, and facility operations and maintenance, as well as the contractors, suppliers and vendors who serve the industry. Healthcare facilities are not the only entities struggling to combat infections. Community-acquired infections plague many industries including schools, prisons, cruise ships and airlines. CleanHealth's risk managed training solutions provide the necessary tools to protect your business, the occupants, the workers, and the environment.
INDUSTRIAL HYGIENE
CleanHealth offers a number of mold remediator, lead-based paint and asbestos training courses. From 2-hour awareness training to 3-Day Supervisor courses, topics include implementation of facility or company-specific Operation and Maintenance programs, proper documentation procedures, communication with occupants, recent litigation trends, insurance issues, and emerging legislation, regulation and guidance. Proper assessment and remediation procedures including containment, personal protection equipment, remediation techniques, and cleanup are also addressed. Industrial hygiene clients include: property management personnel, property owners, restoration personnel, insurance professionals, healthcare facility personnel, general contractors and subcontractors.
All course curriculums include lectures, video presentations, interactive "hands-on" exercises, and resource handouts. Students receive a certificate upon successful completion of the course.
Courses are offered both onsite and online. The online provides options for both "live" web-based (synchronous) training or asynchronous e-learning, which allows for on-demand learning 24/7, 365 day a year, a convenient and cost-effective option to our Clients.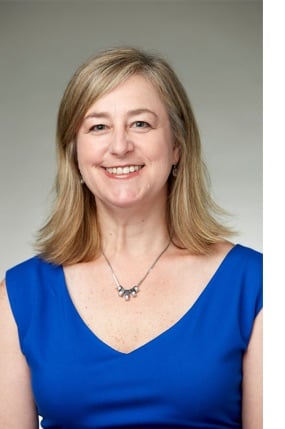 Shari Solomon, Esq.
Shari L. Solomon, Esq. is president and founder of CleanHealth Environmental, LLC. CleanHealth provides comprehensive infection control, industrial hygiene, and OSHA training services, offering valuable risk management and compliance solutions. Ms. Solomon possesses more than 16 years of environmental consulting and federal regulatory experience. An attorney by trade, combined with her experience in the industrial hygiene field with a focus on healthcare, Shari holds a unique expertise and understanding of liability prevention techniques, offering clients practical and valuable risk management solutions.
Prior to launching CleanHealth, Shari held the position as Director of Training and was charged with the development and oversight of all training programs nationwide. Shari also conducted indoor air quality and infection control services including litigation support, operation and maintenance program development, infection control evaluations, and indoor air quality assessments.
On the regulatory side, Shari served as a Legislative Analyst with the National Multi Housing Council/National Apartment Association Joint Legislative Staff. While there she developed an expertise on indoor air quality issues and authored the first industry white paper on mold as well an operations and maintenance program for mold/moisture control in apartment properties that has steadily become the industry standard of care. Shari also served as a Fellow for the Committee on Energy and Commerce of the U.S. House of Representatives, which has jurisdiction over hazardous waste, toxic substance and clean air act issues.
Ms. Solomon holds a Bachelor of Arts degree from the University of Florida and a Juris Doctorate from The Catholic University of America.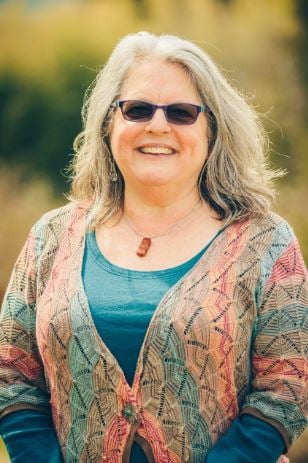 Joan Plisko, Ph.D, M.E
Joan Plisko is an award-winning environmental health and sustainability director, strategic planner, auditor, researcher, and educator. She creates and implements customized sustainability programs for triple bottom line results. The services she provides include sustainability and environmental assessments, green team and stakeholder engagement, policy development and planning, project management, research and analysis, and written documentation such as case studies and scholarly articles.
Project manager for CleanHealth Environmental's

Clean Collaborative

–a four-year initiative aimed at increasing cleaning and disinfection and reducing healthcare acquired infections in healthcare facilities across Maryland.
Sustainability audits and assessments for hospitals, medical device reprocessors, scientific instrumentation facilities, and bakery blended ingredients manufacturers.
Food waste audits, conservation interventions, and stakeholder engagement services for hospitality venues and large convention center.
Environmental technical assistance, networking opportunities, and recognition for over 60 healthcare facilities across Maryland including case studies, reports, and publications on waste, energy, and toxics.
Joan has received numerous awards, including: Daily Records Top 100 Women (2016, 2019); American Industrial Hygiene Association Rachel Carson Award (2016); Baltimore Business Journal Green Policy Award (2010); U.S. Green Building Council Leadership Award (2009); State of Maryland Tawes Award for a Clean Environment (2008); and U.S. EPA Region III Environmental Achievement Award (2008).
A life learner, community leader, mentor, and yoga enthusiast, Joan has a Ph.D. in Environmental Systems Engineering from Clemson University, an M.E. in Systems Engineering from the University of Virginia, and a B.S. in Commerce and Engineering from Drexel University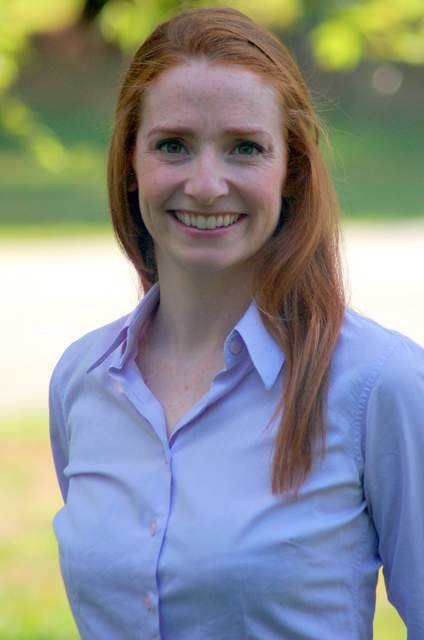 Sara McKelvey Wittig, MPH, CIC
Sara McKelvey Wittig, MPH, CIC is an epidemiologist and public health expert who has provided infection prevention expertise in a variety of healthcare settings. Currently, Wittig is leading the infection prevention aspect of a new initiative by the Maryland Patient Safety Center to improve environmental cleaning in healthcare facilities. She also contributes to the infection prevention program at Anne Arundel Medical Center in Annapolis, MD. Prior to this, Wittig worked as an infection preventionist at Johns Hopkins Hospital where she led efforts to reduce Central Line-Associated Bloodstream Infections as well as led infection prevention efforts for the Johns Hopkins Children's Center.
Ms. Wittig came to the infection prevention field from a career as an epidemiologist for various government and non-governmental agencies where she partnered on projects in Romania, Azerbaijan, Sri Lanka, New York City, and Anne Arundel County. In these locations, she collaborated with a variety of community and government stakeholders on efforts to improve access to care, outbreak management, and pandemic planning. She endeavors to learn about new opportunities for the science and art of infection prevention to cross-over into other disciplines, and she is most passionate about inspiring others to find creative solutions and new perspectives for improving patient care.
Sara holds a bachelor's degree in economics and anthropology from the University of Maryland and a master of public health degree in epidemiology from Columbia University. She is board certified in infection control by the Certification Board of Infection Control and Epidemiology, Inc. (CBIC).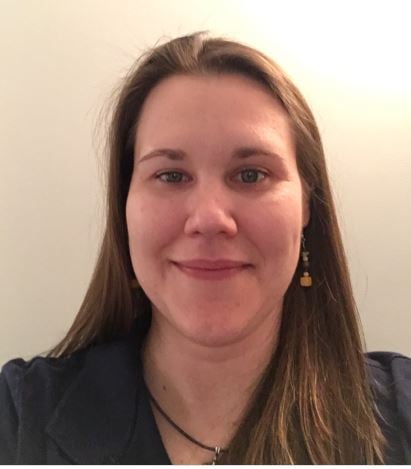 Amanda Frushour
Amanda Frushour is an industrial hygienist focused on environmental compliance and occupational health and safety. Currently, Amanda works as the industrial hygiene manager for CleanHealth Environmental, LLC, where she fulfills administrative duties, while also assisting with training and consulting services regarding regulatory compliance of hazardous materials, environmental hygiene and infection prevention in healthcare settings.
Prior to this, Amanda worked as an industrial hygienist for LIFE Seeds, Inc, of Baltimore, MD, where she was the project manager for several remediation and abatement contractors. Amanda is also an EPA certified asbestos inspector and NIOSH 7400 certified analyst.
Amanda holds a bachelor's degree in biochemistry from Salisbury University, in Salisbury, Maryland, where she gained undergraduate research experience in microbial genetic community analysis.
Amanda is enthusiastic towards the many applications of environmental hygiene and infection prevention in today's society, and is motivated towards improving safety in healthcare, industrial, and public settings.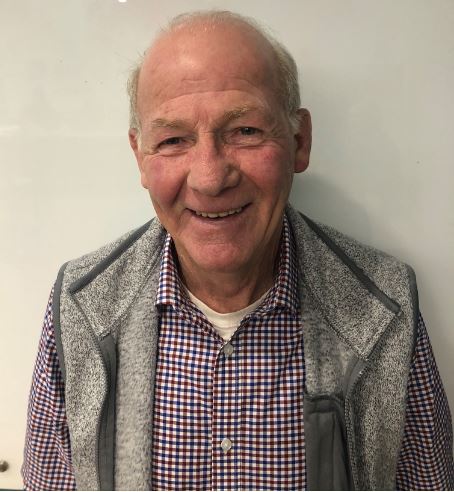 Danny Hunt
Danny Hunt is an environmental training provider focused on environmental hygiene and occupational health and safety. Danny has years of industrial hygiene experience and provides training for CleanHealth Environmental, regarding mold, lead based paint and asbestos.
Danny is an approved instructor for EPA certified courses such as asbestos worker, supervisor, management planner, inspector and project designer; as well as OSHA safety compliance and lead risk assessor. Danny previously worked for the Indoor Air Quality Training Institute, where he served as project manager for microbial emergencies, as well as a training instructor.
Danny owned and managed Hunt & Associates, out of Monroeville, PA, which specialized in abatement and indoor air quality. He is a veteran of the United States Army and holds a bachelor's of arts degree in secondary education from the University of Pittsburgh. Danny is passionate about worker safety and environmental protection.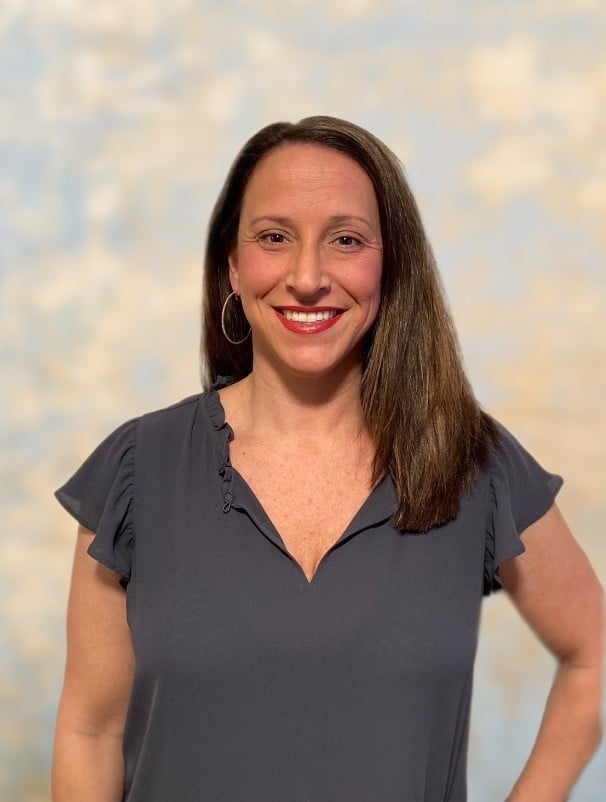 Lisa Duarte
Lisa Duarte serves as the Administrative Coordinator for CleanHealth Environmental, LLC. In this role, Lisa is primarily responsible for the administrative duties.

Lisa is a highly organized individual with great communication and interpersonal skills, and has many years' experience working as an administrator.

Lisa joined our team in November 2023. In addition, she currently sits on the Board of Directors at a nonprofit childcare center and is a volunteer for the Northeast Boston Terrier Rescue. She will expand her knowledge base of environmental hygiene and infection prevention, contributing to the growth of CleanHealth Environmental, LLC.